You likely know Fast Lane Drive for our role on the road, but we're also known for our role in our community. While one of our passions is cars, another one of them is finding meaningful ways to give back through philanthropic endeavors. Our traveling and driving takes us to many different cities, and we've explored the winding roads of California, Nevada, Arizona, and other states. This exposure to the grand world around us, filled with unique communities with varying needs, gives us new perspectives each time we rally and drive.
At Fast Lane, we believe in not just giving back, but having fun while you do it — which is where our cars come in. Learn a little bit about how Fast Lane Drive is putting donations behind the wheel while also putting community first.
Car Clubs' Role in the Community
Car clubs bring together many like-minded people who share one common passion. There's certainly a networking aspect to it, and joining a car club gives you the chance to befriend many people you wouldn't have met otherwise. While connected by our love for cars, rallies, and driving, our group at Fast Lane Drive is endlessly diverse in their personal lives. This gives us an opportunity to change our community and those around us through the personal experiences and connections of each member. It's with this diversity that new concepts for community outreach are created and different philanthropic organizations come into the limelight for us.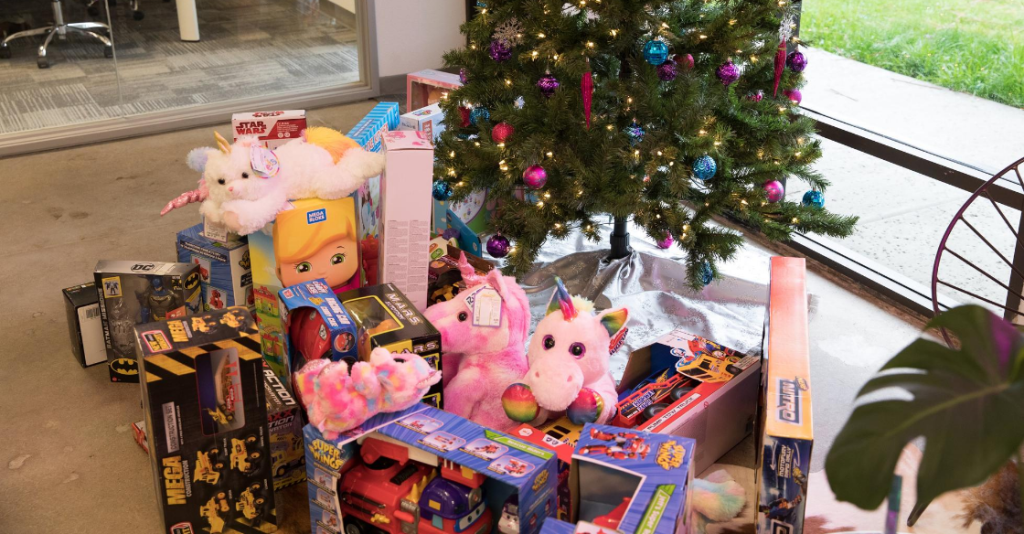 How We Support Local Communities
Our hosted charity sessions are often drives or rallies. Some of our drives are the philanthropic event, while in other cases, we use our rallies to raise funds and increase donations for a charity we want to support. It's always about how we can make an impact on those around us.
Operation Santa's Elves
One of our favorite charitable events was when we partnered with San Deigo GT to do a collab drive as part of a fundraiser for Operation Santa's Elves. We drove to Fry's Electronics, where there was an event and Christmas trees available for purchase. The event at Fry's included a petting zoo, pictures with Santa, bounce houses, face painting, food trucks, and our car show escorted by the police.
These featured activities helped bring families to Fry's for Christmas tree shopping, the proceeds of which went right back to the philanthropy. With that money, Christmas trees were gifted to veterans and veterans' families. Over 3,000 families purchased trees this way, and we were so proud to assist and fundraise for this charity.
Voices for Children
Voices for Children is a San Diego charity that transforms the lives of children experiencing abuse, abandonment, or neglect. Voices for Children believes that every child deserves a safe and permanent home, and we at Fast Lane Drive agree. Through donations, the charity provides CASA volunteers to every child, and advocates to improve the lives of children in the foster care system as a whole.
For our event, we took a group of kids in the foster care system on a drive through San Diego, giving them the thrill of riding in an iconic exotic car such as a Ferrari 488, McLaren 720S, Porsche 911, or an Audi R8. After, we ended our drive at URBN to get some pizza, talk to the kids, and just hang out. Voices for Children is an especially personal cause to Fast Lane Drive, given that some of our members and their siblings were part of the foster care system growing up, and we couldn't be happier to have spent some time with this organization.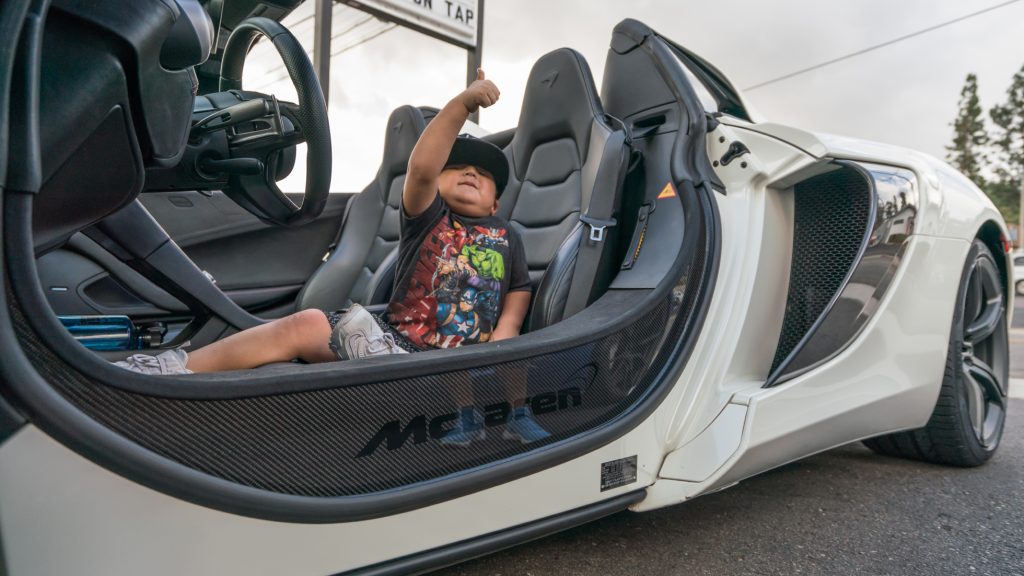 Supporting National Charities and Our Plans for the Future
Our philanthropic aspect goes beyond our community, and we strive to make an impact everywhere we can. A portion of our proceeds often benefits national charities and organizations chosen by the club as a whole based on need. Fast Lane Drive intends on consistently prioritizing philanthropy, ideally raising more each year for charities doing important work.
Our plans include bringing more and more philanthropies into our list of donations, and we're open to suggestions from our communities, partners, and members within our club. We often choose philanthropies based on what is close to our car club members' hearts, which makes the fundraising we do even more impactful and meaningful.
Fast Lane Drive's Passion for a Car Community
Finding a car community that balances passion, community, networking, and charity this well is rare, and that's why our members love being a part of Fast Lane Drive so much. We proudly support many other organizations beyond those listed here, including the M.O.S.T. Foundation and SDPD.
If you're looking to make friends, hit the road, and share your passion for driving with people who also want to give back, Fast Lane Drive is the car club for you. To join the family, simply click "Become a Member" on our website and fill out the form, and we'll get back to you as soon as possible. While exclusive, Fast Lane Drive is always looking for new members that also want to give back while having fun.